This morning we met at 10 A.M. and took the metro to the Arc de Triumph.  It was much bigger in person than I expected, And the view from it down the Champs Elysees is beautiful.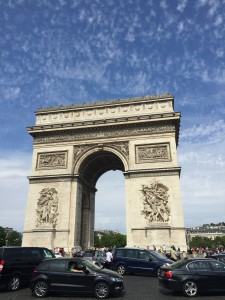 We then strolled down the Champs Elysees and made our way to the cooking class we had at one of Guy Martins restaurants. We all put on disposable aprons and made our way to our stations. Our teacher, Francois, was very polite and showed us how to do everything. The meal was fantastic, and it was great to eat something I had helped make, as I do not often cook. Thankfully, it was still great even with my lack of experience. We also had the option for a dessert for 6 euros, which i happily paid.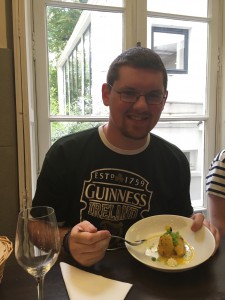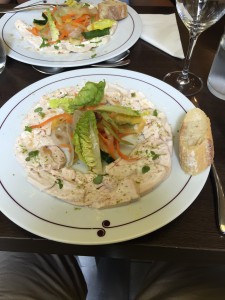 We went back to the Champs Elysees for some shopping, and then we visited the Centre Pompidou, a modern art museum.  We couldn't go in because it is closed on Tuesdays, but we did get to look at it and look at the fountain and street art next to it.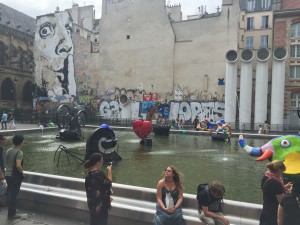 All in all it was another beautiful day in the city of lights.