Every Sunday for more than 250 years, Madrid has held a huge, open flea market in the streets of La Latina known as 'el Rastro de Madrid'. As a connoisseur of secondhand and antique shopping, Sunday was one of my most anticipated days of our trip to Madrid. Despite knowing of the market prior to my arrival, I was still blown away by the variety, size, culture, and atmosphere that the Rastro offered. I explored the market on my own for a few hours, buying all kinds of things for myself and for my friends and family back home. What I was most impressed by though, was the huge selection of leather and denim available at the market – all of which was not only cheap, but great quality as well. For a while now, I've been looking for a new leather jacket and leather vest, and I was able to find both there for under 30 euros.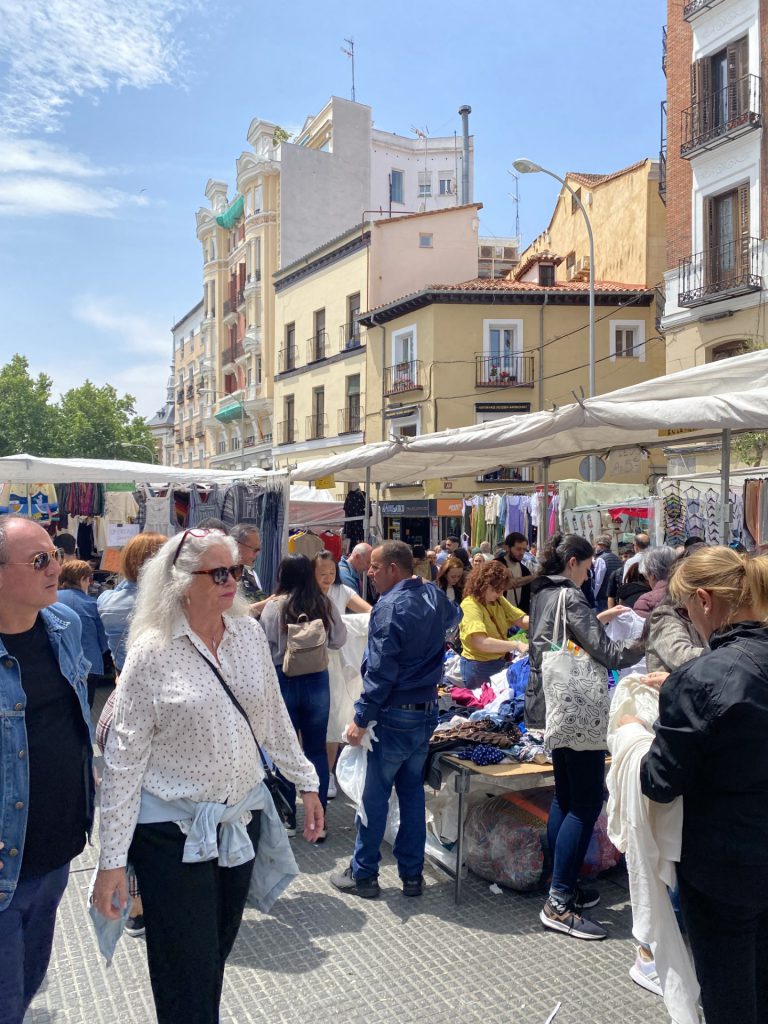 After exhausting myself from shopping at the market, I headed to Pum Pum Cafe for brunch. On weekends, this cafe offers a brunch deal that comes with coffee, freshly squeezed orange juice, homemade croissants, yogurt parfait with fresh fruit, and avocado toast with a fried egg all for only 12 euros. Though a simple meal, it was one of my favorites from the trip because it was delicious and fresh. Normally I'm not a huge fan of croissants or orange juice, but this meal changed my mind. One thing I noticed about eating food in Spain is that the ingredients are always local and fresh – unlike in the U.S. where most food is heavily processed and filled with preservatives.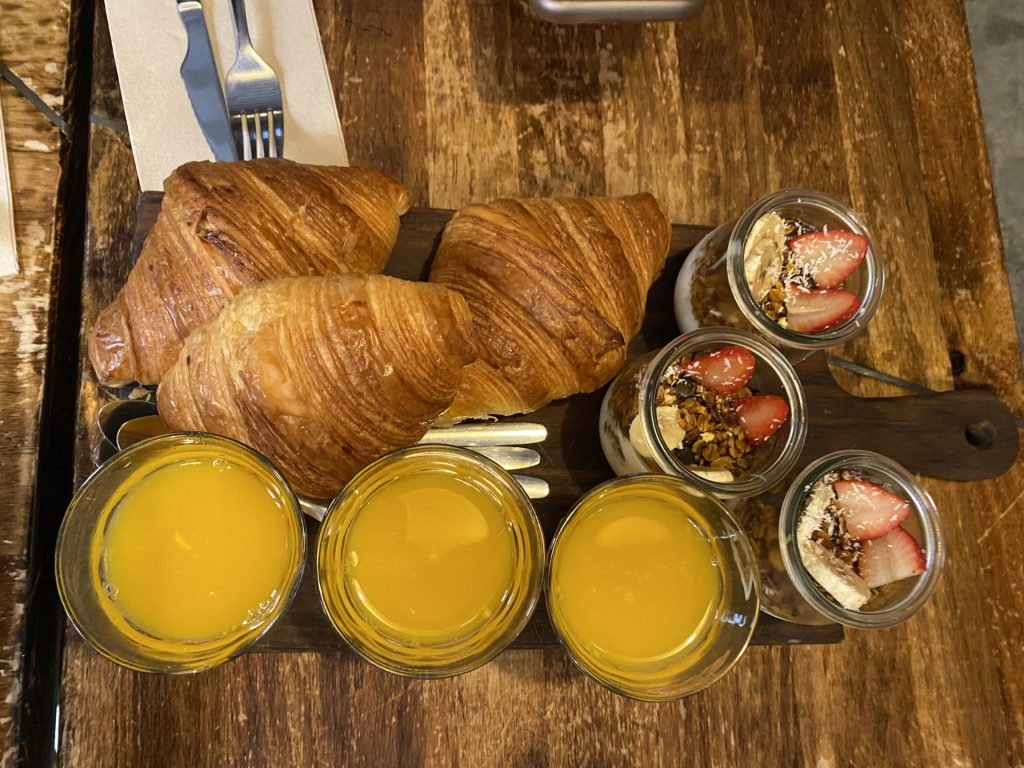 After lunch, I headed over to Real Jardín Botanico, a botanical garden right outside of the Prado Museum. The garden was huge and had a massive variety of different plants: including flowers, bonsai trees, trees, bushes, etc. All of which had plaques with information about them. Whether or not you're into botany, walking through the garden is a relaxing and worthwhile experience.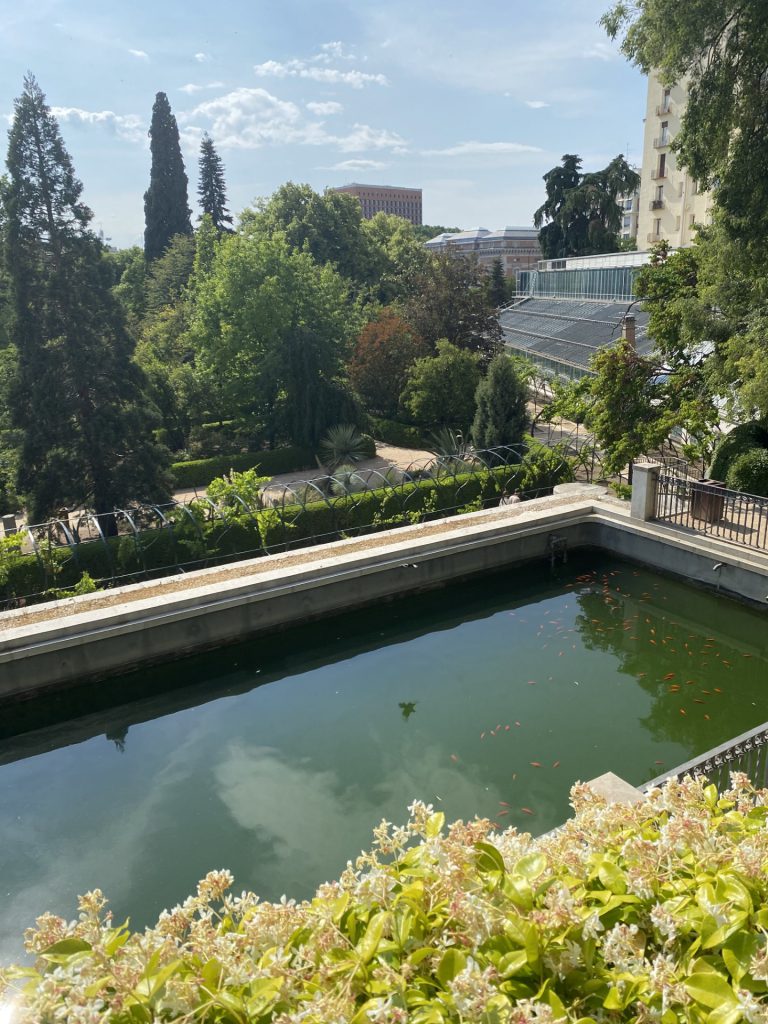 After finishing my stroll through the botanical garden, I headed over to the Prado Museum; which was one of the places I was most excited to visit in Madrid. I'm a big fan of art and visiting art museums, and this was my first time going to a big, well-known art museum outside of my own country. The museum is huge and a bit hard to navigate, so I definitely didn't get to see everything (despite spending several hours there). However, I was most excited to see the museum's extensive collection of Francisco Goya's works, as well as Diego Velázquez' "Las Meninas" – both of which I was blown away by.
Before visiting the museum, I knew little about Goya and his works, but I still wanted to see them. Seeing his paintings in person, I got to see how his art progressed over time and I fell in love instantly. At the beginning of his career, he mainly painted portraits of royal and wealthy families, as he held a position as a court painter to the Spanish crown. Later on in his career however, his work became darker and much more personalized; with subjects such as war disasters, witches, insane asylums, and political corruption. It's always interesting to see how an artist's work can reflect their feelings and experiences during the time they were made. My knowledge of Spanish history helped me understand more the paintings that he made, and the paintings he made also helped me better understand the Spanish history that they reflect. My favorite part of the museum was the room that featured 12 works from Goya's "black paintings" collection, as those were my favorites of his works. The room was lit darkly, creating an atmosphere that matched the paintings beautifully.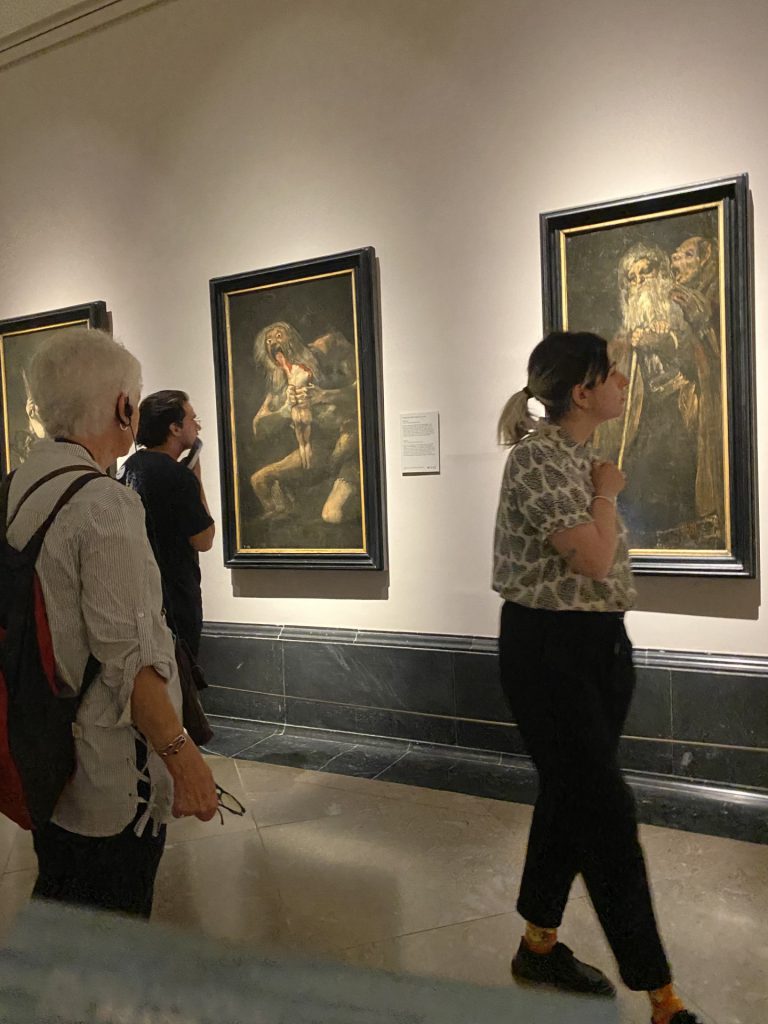 After spending several hours in the museum (and way too long in the gift shop), my last destination for the night was dinner. I went with a group of a few other students to an Argentinian restaurant called "Parrilla El Gaucho". To be honest, it definitely wasn't the greatest food I had while in Madrid, but it was pretty good. Most of us got pasta, including myself.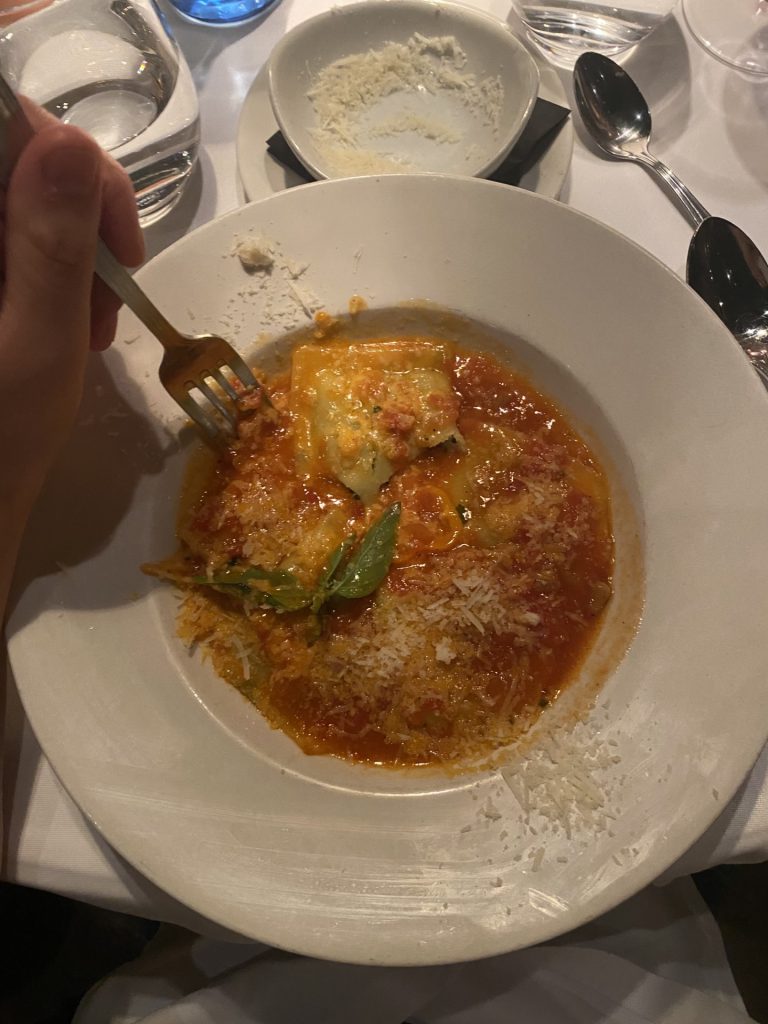 Though it was a bit exhausting packing so much into one day, Sunday was definitely one of my favorite days of the trip. From the market, to the museum, to the garden, and even the food; everything was very culturally enriching for me and I'm so happy I was able to experience it all. I hope that one day I can go back to that market again, because I would spend every Sunday there if I lived in Madrid.