Cambridge, MA — Amgen is the newest sponsor of the Massachusetts Medical Device Development Center (M2D2) and its annual $200K Challenge. M2D2 is a University of Massachusetts-affiliated incubator for early stage startups and their annual $200K Challenge is an international competition that showcases innovative ideas of early-stage medical device, diagnostic and biotech companies.
"Amgen is pleased to partner with M2D2 and participate in the 2018 $200K Challenge within the Massachusetts life sciences community," said Aine Hanly, vice president, Process Development and site head, Amgen Massachusetts. "We are excited to work with M2D2 to identify and foster innovative companies to pursue their device research and commercialization strategy."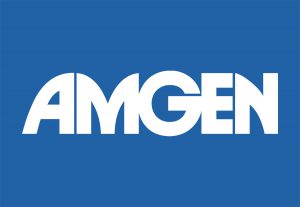 As part of the sponsorship, Amgen will offer educational sessions and host office hours with the goal to provide mentoring and insight from Amgen scientists to M2D2 resident start-up companies.
As a sponsor of M2D2's annual $200K Challenge, Amgen will participate throughout the Challenge, including the call for applications, screening applicants and serving as a judge at the final showcase pitch event. Winning companies selected through the $200K Challenge competition will receive the use of M2D2 facilities including lab and office space, as well as engineering, product development, legal, regulatory, clinical and business services.
"We look forward to collaborating with M2D2 resident companies to build relationships and learn from each other about the latest engineering and technology of devices," said Bill Rich, vice president, Device Technologies. "Most importantly, Amgen's focus is to develop devices that offer a more comfortable, convenient experience and meet the needs of our patients."
The Amgen Cambridge facility, located in Kendall Square, is a world-class research and development and process development organization with proficiency spanning biology, chemistry and engineering. A device technology innovation center is located at the facility and is responsible for understanding drug delivery industry trends and the capabilities within the biotechnology landscape. The team is involved in developing novel drug delivery technologies through feasibility and rapid prototyping of concepts that Amgen is interested in for potential patient use within its therapeutic areas.
"We are thrilled that Amgen will be joining the M2D2 community. We know our early-stage startups who are working so hard to move their inventions toward commercialization will gain a great deal by interacting with Amgen experts and business professionals," said Stephen McCarthy, founder and director of M2D2.
The 2018 $200K Challenge call for applications is now open and the deadline to submit applications is February 19, 2018. To learn more, click here.