Boston's WBZ TV-4 will feature the M2D2 Lowell High School Partnership Program during its weekly student segment next Monday, May 11th at 5:00.
Paula Ebben of WBZ interviewed the LHS honors level students involved in the program, UMass Lowell intern Kreg Kaminski who leads the curriculum and Stephen McCarthy, PhD, Director of the Massachsetts Medical Device Development Center at UMass Lowell.
Tune in on Monday to hear more about this unique partnership which introduces high school students to the world of medical device invention and the business path to commercialization.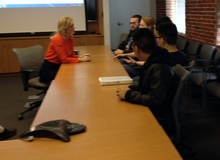 Paula Ebben of WBZ TV-4 interviewing students in the M2D2 Lowell High School Partnership Program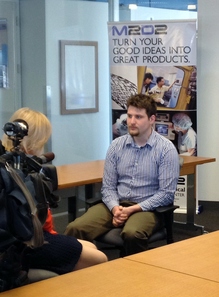 Paula Ebben of WBZ-TV4 interviewing UMass Lowell intern Kreg Kaminski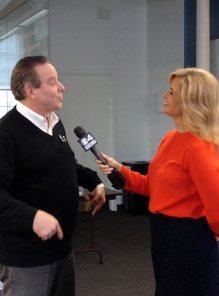 Paula Ebben of WBZ-TV4 interviewing Stephen McCarthy, PhD, Director of M2D2