It was our last day here in London, and I didn't really have any plans after waking up. Some people went to do some more sightseeing, some went to shop, but I just stayed in the hotel and grabbed some food and hung out with Ashley and Kaity.
The next thing you know, it's dinner time with the group. We had a really nice dinner at an Italian restaurant, and we give out our gifts that we stealthily bought, for Ingrid and Regina, the best mentors we could ask for on the trip. We all raised our glasses and cheered, for it was the end of our trip.
I thought that was gonna be the end of the night, but boy, was I wrong. All of us minus the profs went out to a club — mind you, I have never been to a club before. I was never a party person, nor am I a very outgoing one, either. But this was the greatest time of my life. Great dance music with friends, which relationships that I've been able to build more in this trip, and bright lights; what more could you ask for a great night out?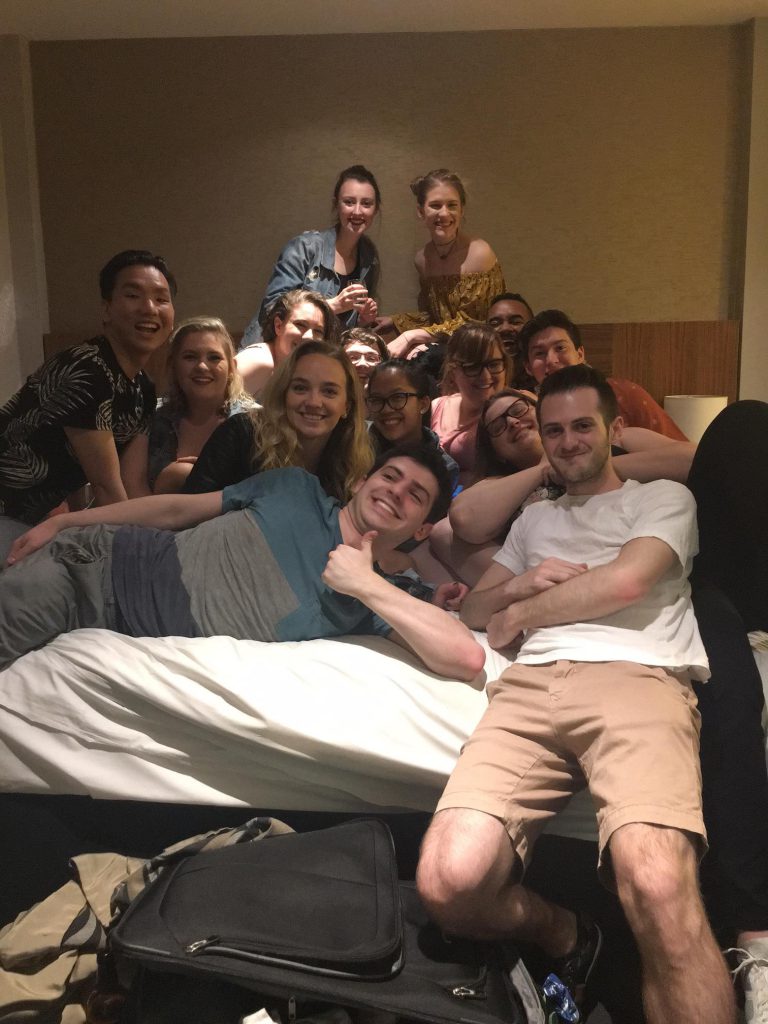 This trip has been such a blast for me. I came into the trip on a sour note with all the personal things that have happened to me in the past months, and I can feel like I am such a different person now. I don't feel this heavy weight on my body as much, and I have more great friendships and network than I started. I experienced way more than what I can muster myself to do on a daily basis, and I will cherish these moments forever. Thank you to everyone that has been a part in making this trip happen. Thank you to my everyone who went on this trip, because you guys are the MVP, and made this trip really enjoyable for me.