Today for our final free day I went to Platform 9 3/4, Camden Town, and The London Eye.
Platform 9 3/4 was probably one of my top experiences here. A group of us woke up early  to take the tube to King's Cross to avoid the lines. We walked between platforms 9 and 10  and there it was. Arthur and I geeked out the most and we were so excited to take our pictures and then go to the gift shop. Here I am with the Gryffindor scarf and Hermione's wand (OF COURSE).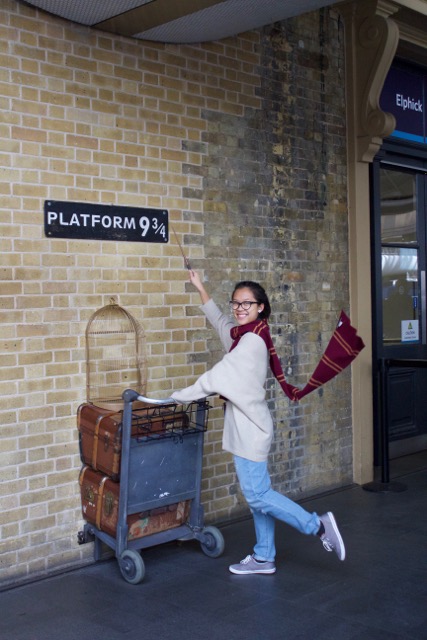 Camden Town was the spot to shop and also a place for people of all cultures. There were a bunch of things to choose from due to the fact that the amount of clothing shops/kiosks and food stands/trucks was never ending. It reminded me of a village. I got street food and it was very tasty and cheap. You could even pay a small amount to take a ride on a gondola down the stream. Camden is colorful with culture, I loved it.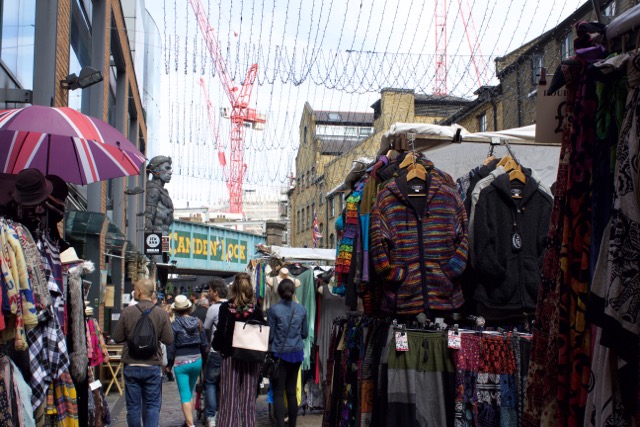 After going to Camden, I went to The London Eye. The London Eye was on my to do list when I got to this city. I finally had the free time to go. The line went by fast and it only cost 26 pounds for a ticket. The view from the top was incredible. I loved seeing all there was to see. I bet it looks even better at night with all of the lights. I would love to come back and see it for myself.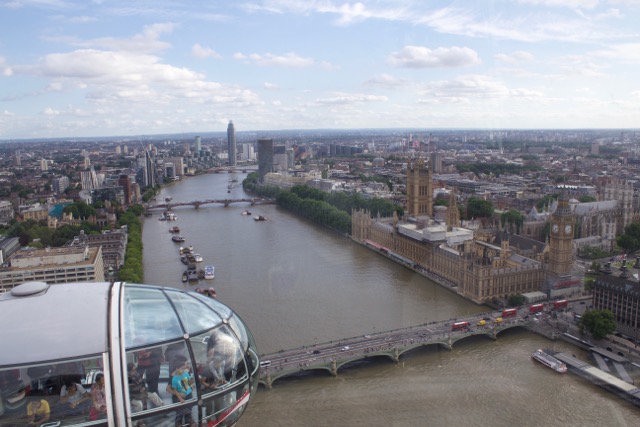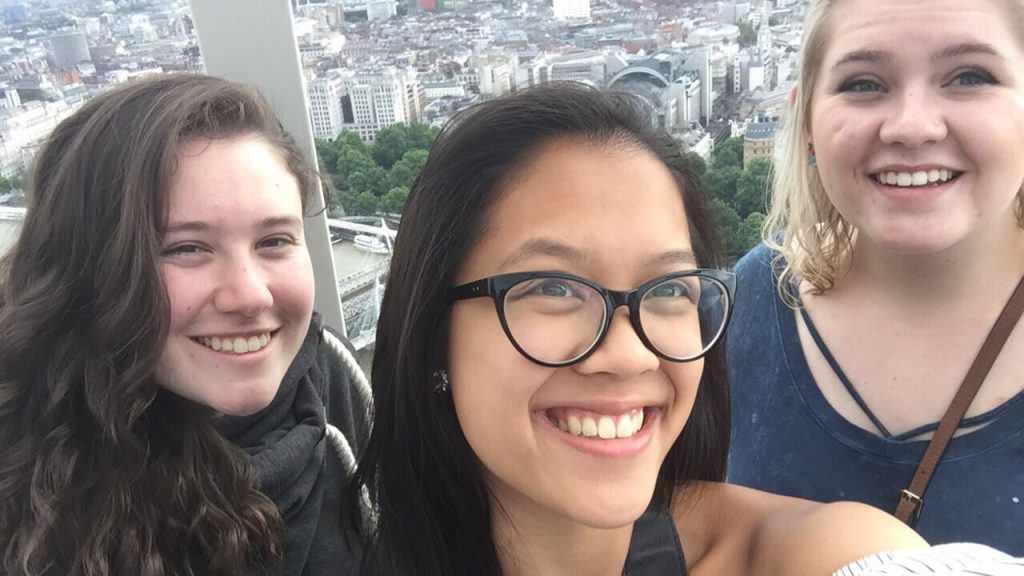 After the London Eye, I went to dinner with the entire group. We went to Mattarello where they hand make their pasta. I ordered the tortellini with bolognese sauce with a side of grilled veggies. I inhaled that meal in under eight minutes. During the dinner we gave Regina and Ingrid presents and it was flattering to see how happy they were when they received them. A huge thank you to Regina and Ingrid for all their hard work and dedication! The most memorable moment of the dinner was when we all said what the best/important thing we learned from the trip. I said learning how to further communicate with people not just with people I don't know but with people I do know. Traveling with a big group of students and the Hackathon taught me this lesson. There were definitely times when situations could have been solved quicker if we communicated with each other in an efficient way. As long as you have people that are willing to meet you half way when communicating, you're set.
London, you have been a dream.
-Sheila