For this lovely day we went to the V&A Museum and the Natural History Museum. The V&A was my favorite of the day mainly because there was a variety of things to look at but also I never got confused finding my way around. The V&A is known for their wayfinding and I believe it.
There was a fashion exhibit on fashion designer, Cristobal Balenciaga. He is said to be the king of shape. He created many pieces with all sorts of shapes, forms, and patterns. He always found a way to reinvent himself and as graphic designers, we must do the same but still stay true to ourselves like Balenciaga. Here are some of my favorite dresses that I saw: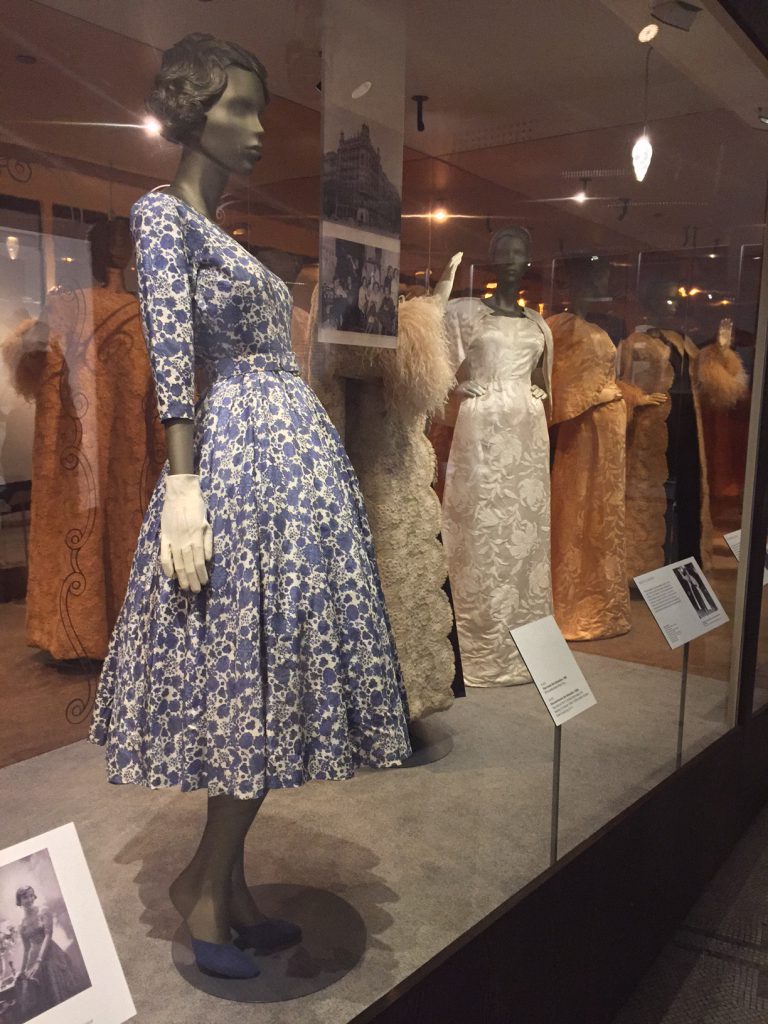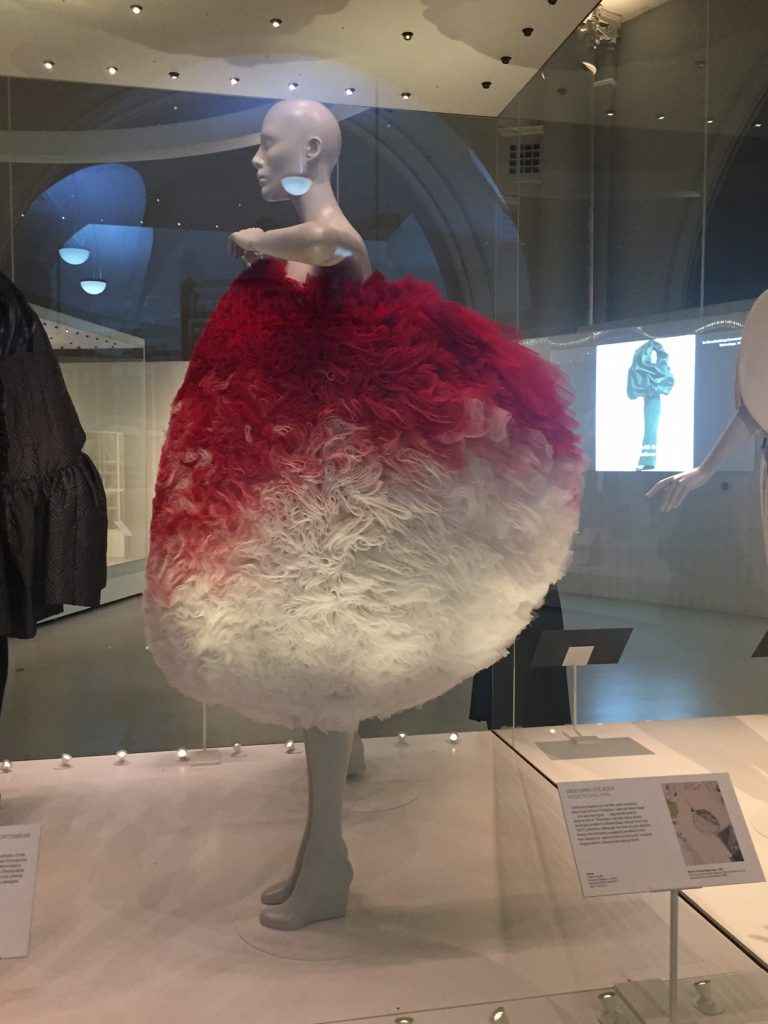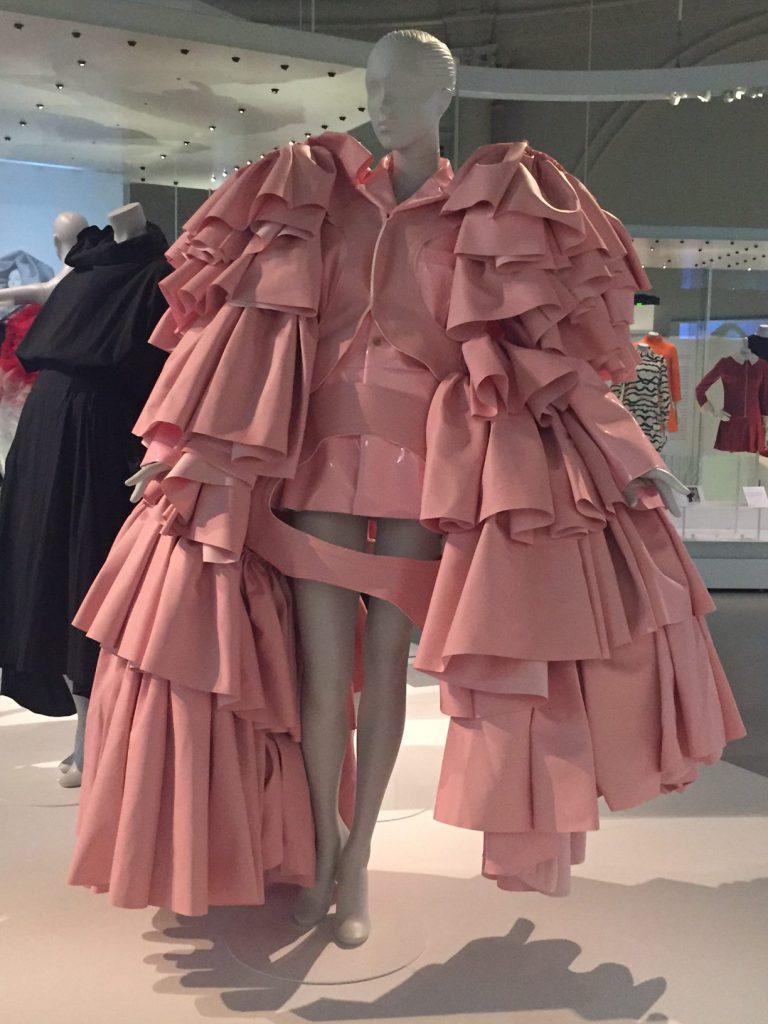 I came across this piece by Raphael and it was HUGEEEEEE. Just look at my body language to see my reaction to it. You probably can't see it but my jaw was dropped.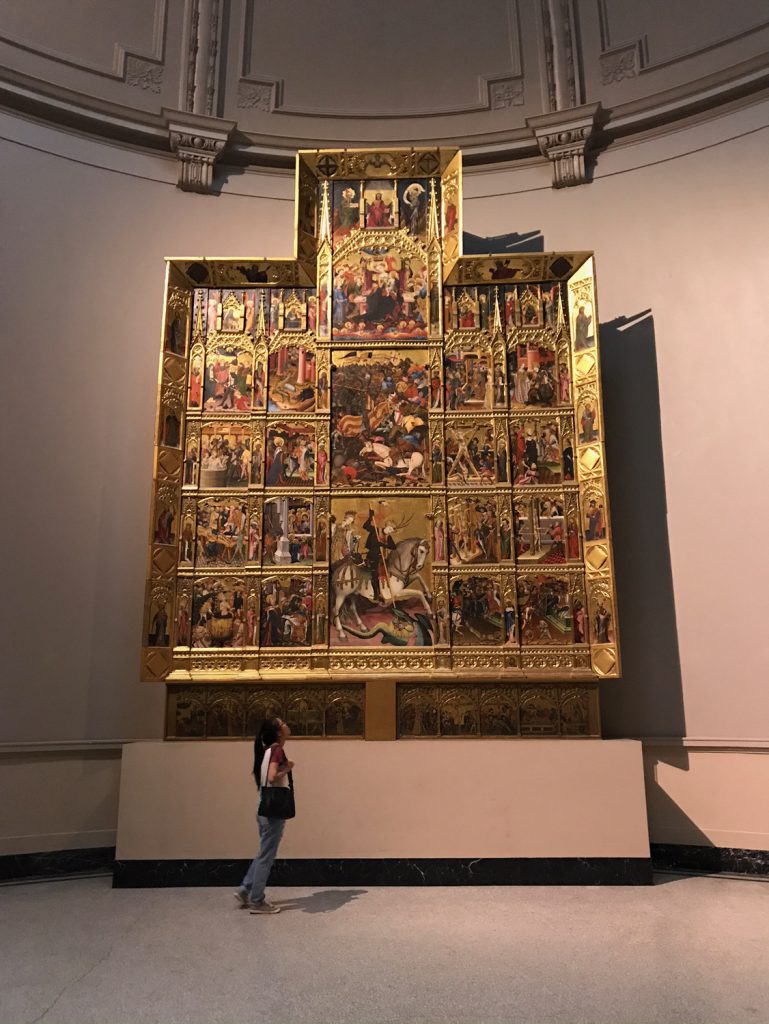 The Natural History Museum was definitely the opposite from the V&A when it came to wayfinding. All the signs were confusing and some signs didn't even lead to the actual destination. It needs work. Here is an example of a vague and confusing sign that I thought was hilarious because no matter what direction you went to go down the stairs, you still would not be able to find anything.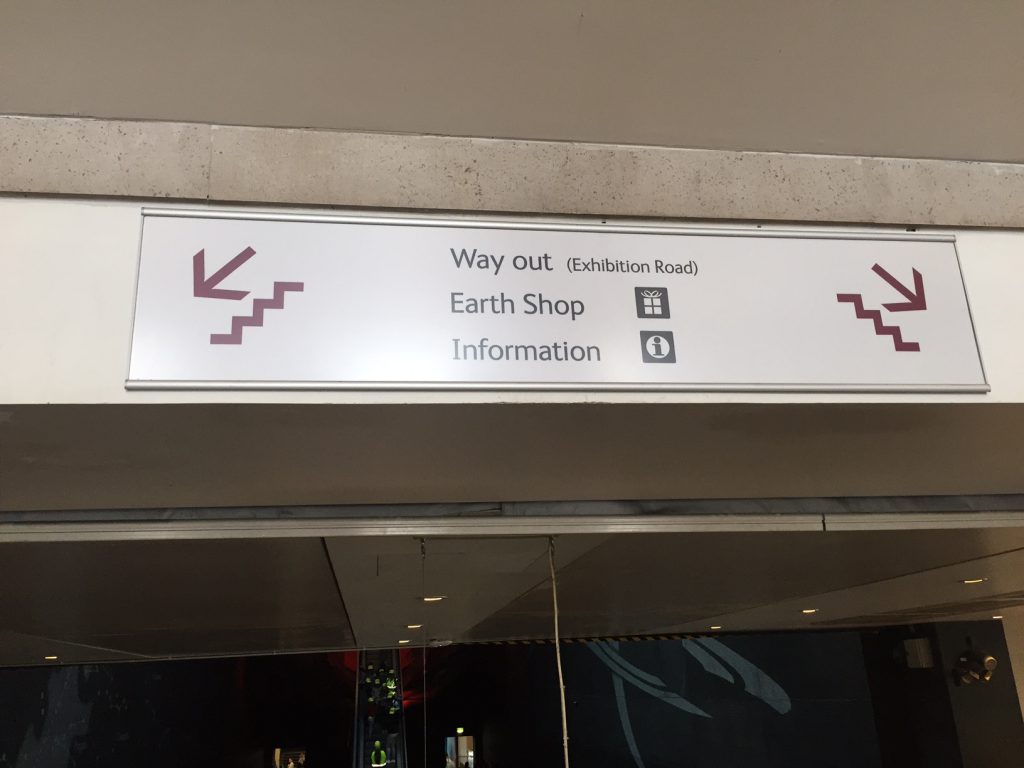 Their material and exhibits were great and well designed when it came to posters and descriptions but not their wayfinding.
I find myself being weirdly attracted to orange brick buildings with cream accents. I'm not kidding, I have over 30 pictures of just different orange brick buildings.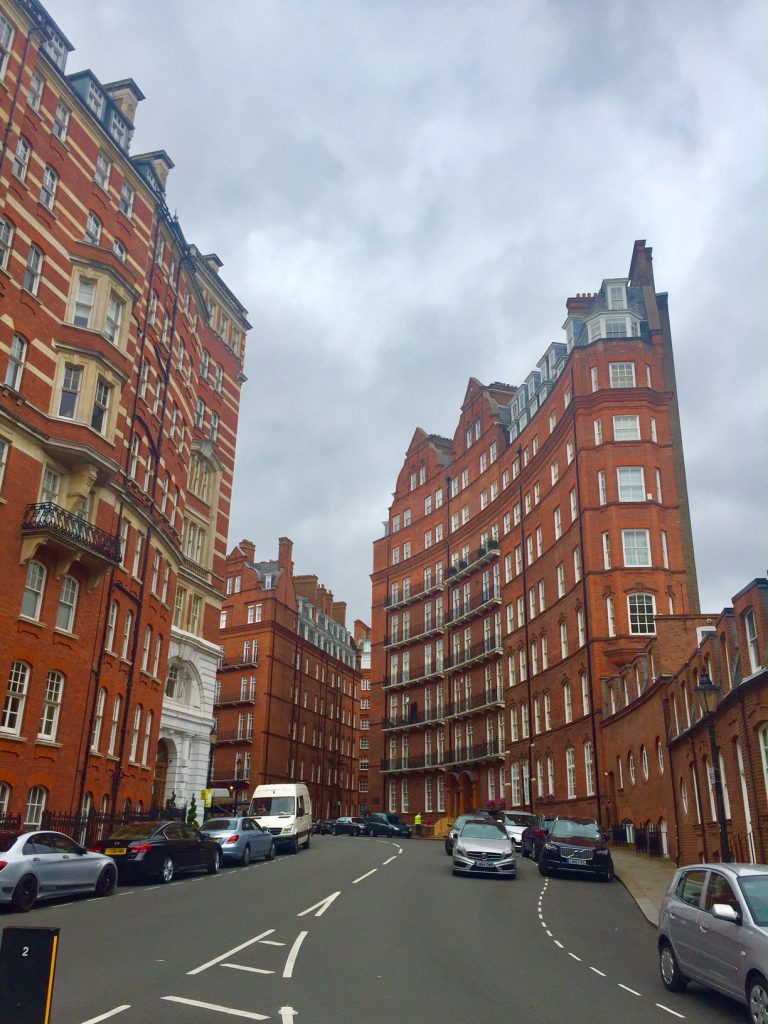 The remainder of the day was spent buying souvenirs, exploring, and going to dinner. The dinner was the most memorable dinner I have had here. Thank you so much, you know who you are! Tomorrow we will have to wake up at 8:20am for our first conference meeting and then we are off to the Kew Botanical Gardens. Our time here is going by so fast, I don't want to leave. Goodnight from London, but good evening to the States!
-Sheila