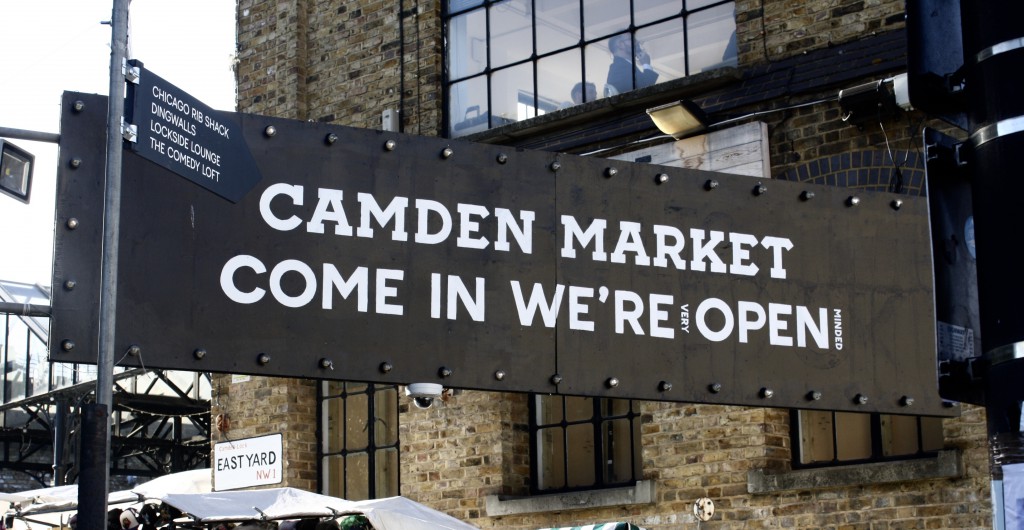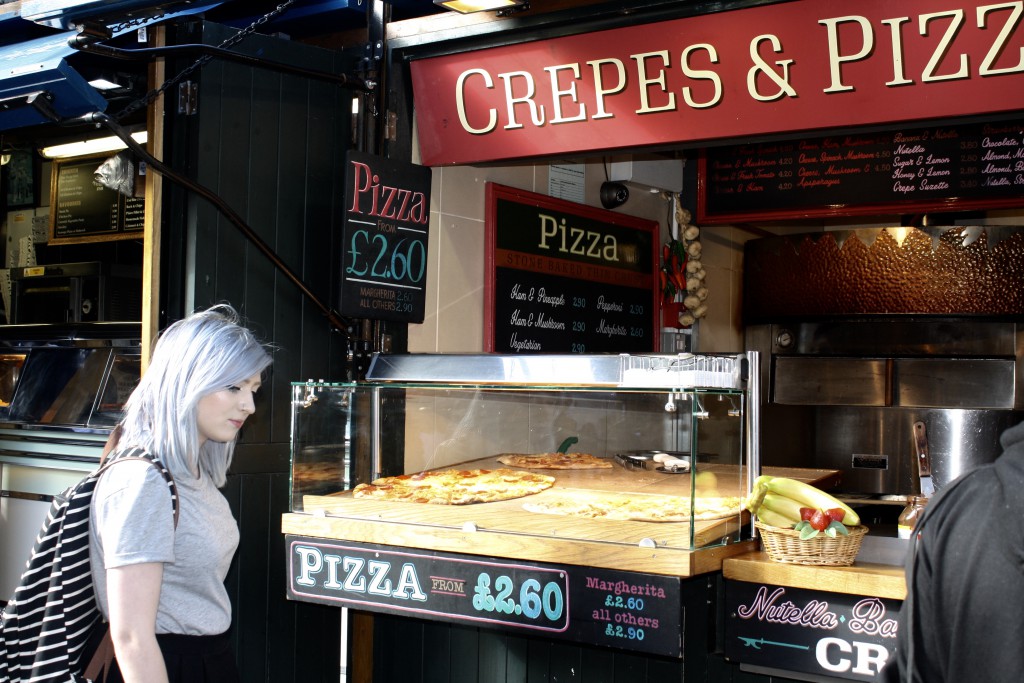 If you've ever been to London and have yet to check out Camden Town, I have to say you're missing out on quite the adventure. Camden Town is filled with eccentric little shops, vintage clothing and loads of hand crafted jewelry. The shop owners of Camden aren't against people trying to barter with them, so if you ever go, try it out! You'd be surprised that you might actually like bartering! There's heaps of unique food shops so you're likely to find something that interests your taste buds! Going to Camden Town during the day is your best bet and you get to experience the quirkiness that is Camden Town!
What made me fall in love with Camden Town is that it's such a diverse place, filled with so many different cultures. From the little street vendors selling everything from Indian cuisine to cereal in a bowl, there's just so much to offer in Camden. What I really enjoyed were the vintage shops, that sold everything from ugly sweaters to old chunky boots. The shop owners love to barter with the customers as well! My friend and I bartered with the shop owner for a dress and she ended up getting a great deal on it! My friends and I picked up a few snacks from the street vendors, but if you aren't feeling eating from a food truck, there are so many pubs and restaurants such as Gilgamesh, Poppies or Princess of Wales. It was fun to walk around and explore all the different shops that sold everything from art, to vintage cameras and even kitschy London memorabilia. While I was there, I went to a little coffee shop called Yum Cha where I picked up my very first matcha latte and it was delicious! My friends snacked on a thai food burrito and some fresh made smoothies they picked up from the various food vendors.
If I get the opportunity, I would love to venture back out to Camden Town for it's vintage goods, diverse food and the Camden Lock Market. If you ever plan on traveling to London, Camden Town is a must see place!
Cheers! 🙂