The best piece of advice that I was given prior to departure for my study abroad trip to India was "Everything you expect it to be, is nothing that it will actually be."
My first couple days in India were spent with my body fighting some kind of flu-like virus. It felt as if I were trying to enjoy everything with a gorilla on my back, but I knew that I could not let it stop me from enjoying this once in a lifetime opportunity.
The entirety of my life up to December 26, 2016 had been spent in North America. Almost all of it in the United States, with a few brief trips to Canada when I was no more than ten years old, so this trip to India was my first big adventure out into the real world. I committed to go on the trip in October, but it didn't hit me that it was actually happening until one week away from departure. I was nervous, but it was an excited kind of nervous. This was a feeling that I had never exactly felt before, so I knew that it was going to be a great experience, and that's just what it has been so far.
I have met so many incredible people who have already changed my outlook on life in only one week in Hubli. We were all told that there would be a big culture shock for the first few days here, but in the first week, I feel that rather than a shock, the culture has embraced me and welcomed me in. I have not once felt home sick. Instead, it has been non-stop learning about one another. Every time that I was confused by how or why something is done here, someone simply explains it, and asks what the difference is from my home. The people in this program have made everything a smooth transition from life in the United States to India.
My favorite experience so far has definitely been the trip to the rock garden, where artists have constructed life size artificial scenes from Indian culture. Throughout the day there, students explained each scene and importance behind what was going on in them. I grew to deeply understand and appreciate Indian culture. At the end of the day, we took part in a mud bath, and then a rain dance to clean off. This was a first time, and one of a kind experience that helped the entire group bond even further together. When we returned to campus, I wanted to tell my family and friends about the whole day, and found that it was impossible to truly describe it all to them in words. It was a "you had to be there" kind of day, and one that I will remember vividly for the rest of my life.
Nothing about this trip has turned out to be what I expected before departure, but it has exceeded my expectations, and I can not wait to see what the rest has to offer!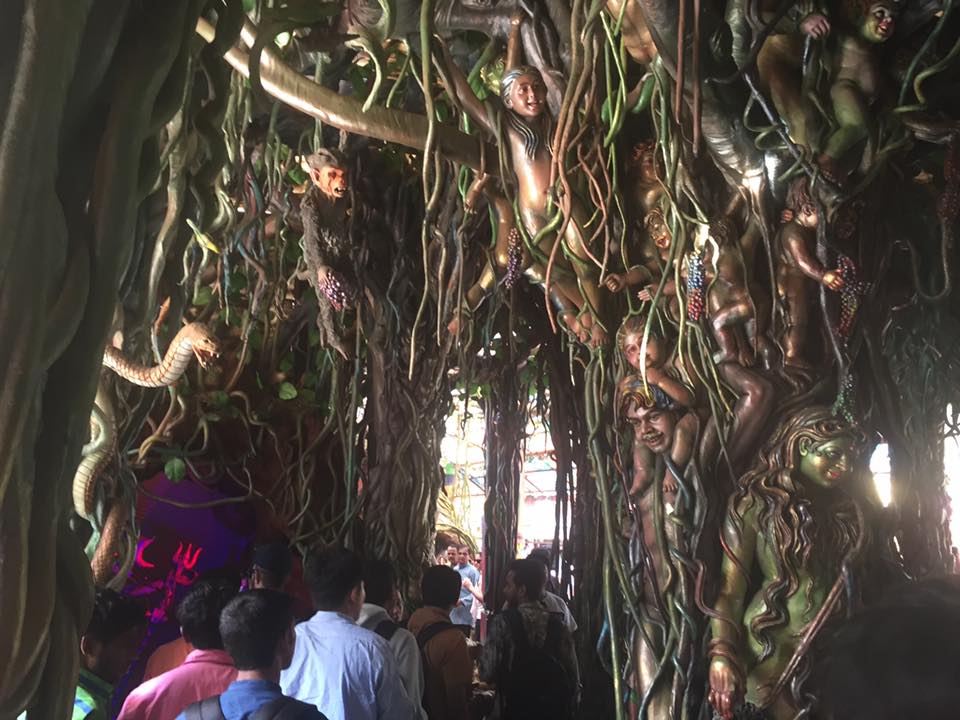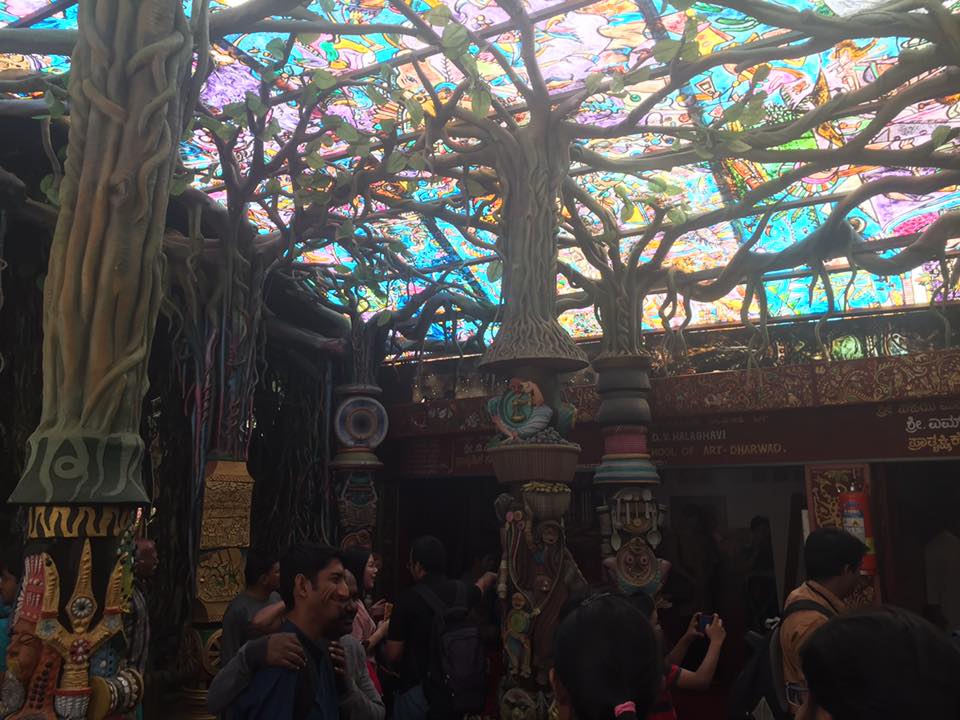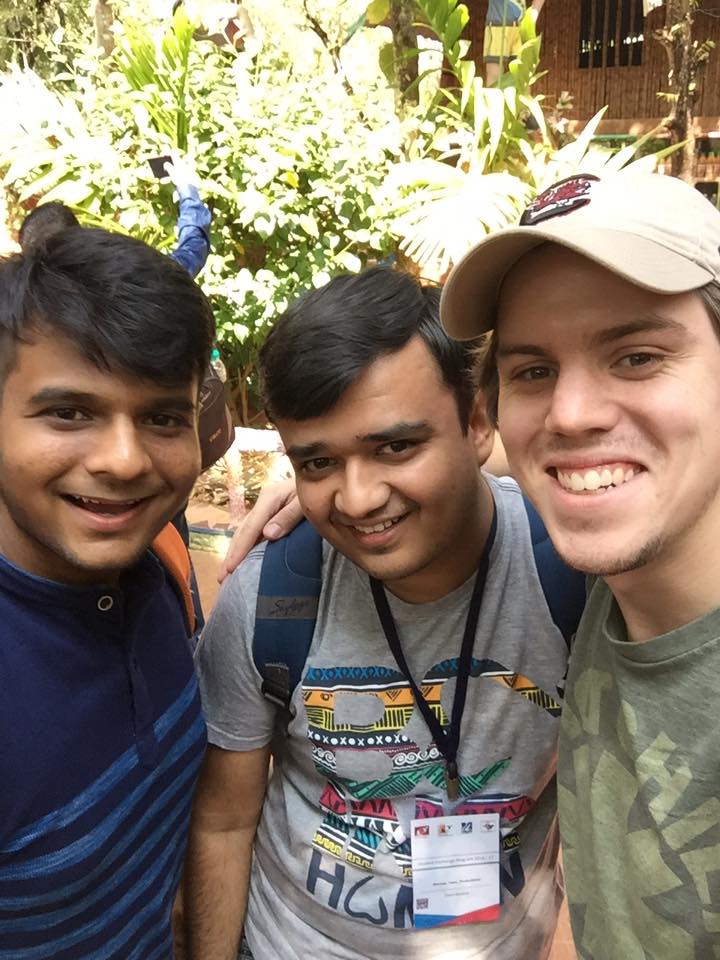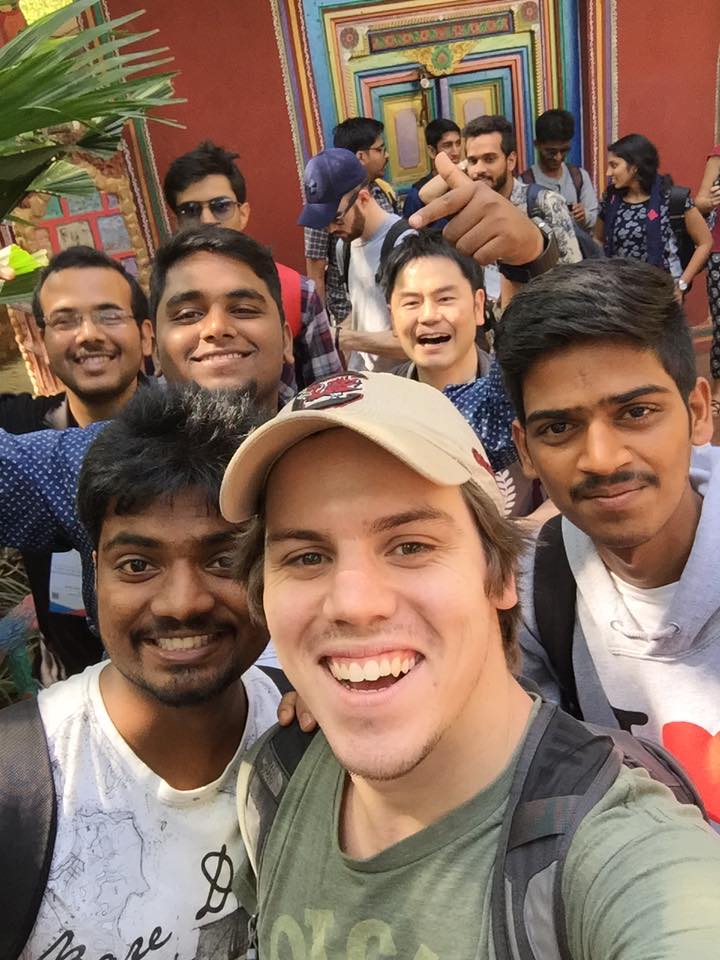 her