We have completed the second pay period that uses self-service for student time reporting AND manager approval. Overall, this transition has been met with much success. Here are some numbers…
Last Pay Period (1/16 – 1/29)
737 students logged into HR Direct
925 students reported time during pay period
Manager approved 95% ofstudent reportedtime in HR Direct
This Pay Period (1/30 – 2/12)
1137 students logged into HR Direct
1177 students have reported time

85% of this time was done via student self-service
15% done by timekeepers or managers to correct or update student time

Managers approved 95% of student time — over 1100 job records approved!
The Human Resource office actively monitors student time approval on "Approval Monday". Managers have until midnight to complete approvals,but arereminded throughout the day via email of any outstanding time needing approval.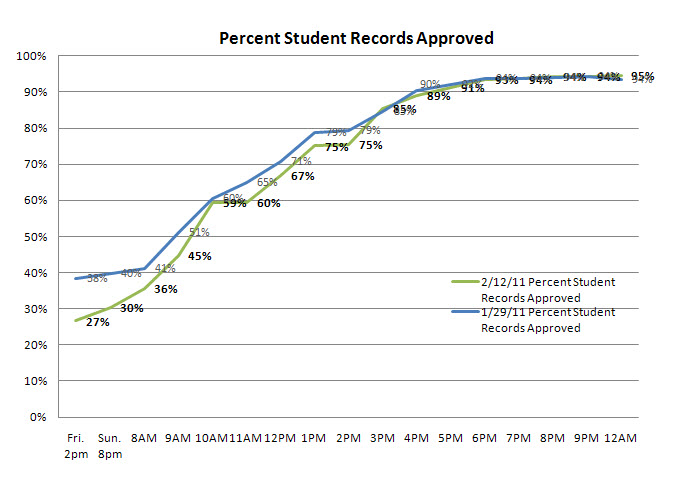 While the numbers to indicate good success, there is always room for improvement. If you have any ideas or suggestions please share them with us at asi@uml.edu .