On our second to last full day in Cuba we ventured once more to Old Havana to view the gallery at Studio Molina. This studio is home to artists Marcel Molina Martínez, Yailen Sellén Sosa, and Moisés Molina Martínez. Here they exhibit both their art and their process of making it. On display is a massive slab of wood used to make their intricate woodblock prints allowing people to feel the carvings and understand the artistic process better. Martínez showed us his tools and made a few carves into the wood to demonstrate. His art stands out for more than its intricacy, however, as it centers around the history of sugarcane in Cuba. One piece, for example, showed a smokestack with boarding houses spreading around and surrounding it. The houses stretched over the horizon, all identical. Every house also notably lacked a roof and had a pitch black interior, which was a choice made to show the emptiness held by them. Other works used fingerprints for people's faces, a representation of identity. My personal favorite from the gallery was the image of a man hacking his way through tall grasses with a machete, which was inspired by the back of the three peso bill (CUP), but the man's face was replaced by a fingerprint. The studio also contained some lighter fare, as there were plenty of small cute prints of cats and animals on display.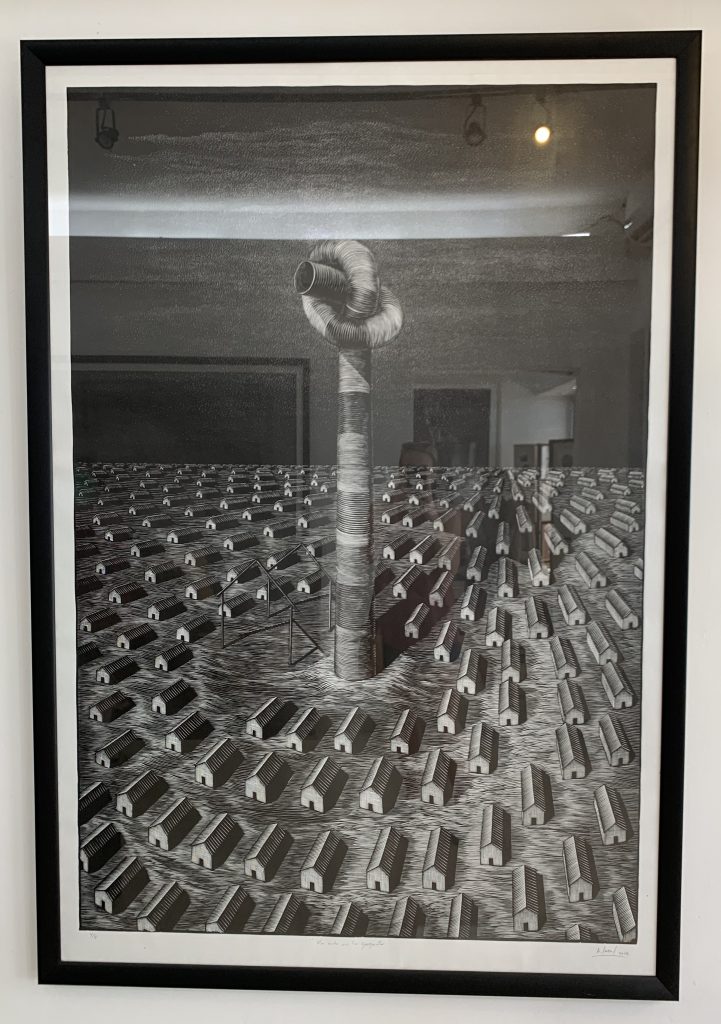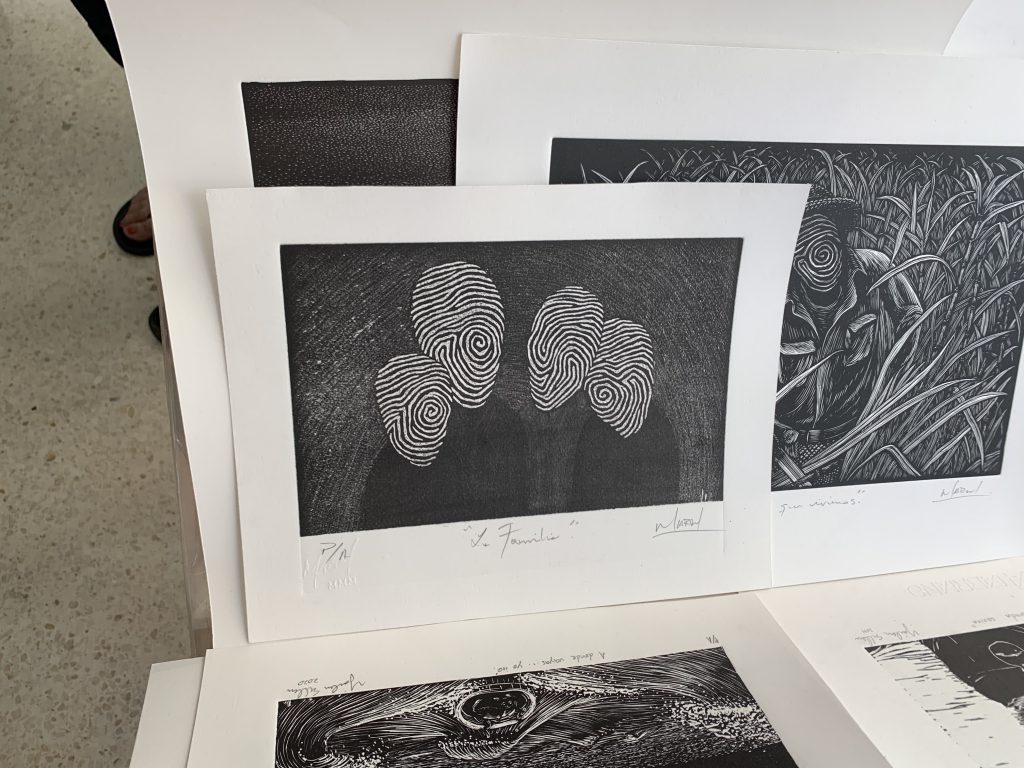 This gallery was just the beginning of a full day of interesting sights in Havana. After departing from the gallery we wandered for some time in search of a different type of art, food. In this search we stumbled our way through multiple other art galleries and saw drastically different styles in each one. One gallery was filled with crazy works made of any item imaginable. There was even an old Volkswagen beetle converted into some type of artwork in the middle of the room. Another captivating yet unusual artwork was an eyeball in a concrete wall. This eye was emerging from the concrete wall of a building. The detailed eye was in the style of a renaissance sculpture, and seemed out of place on the side of a wall, but it fits in in a city that feels like a piece of art in and of itself.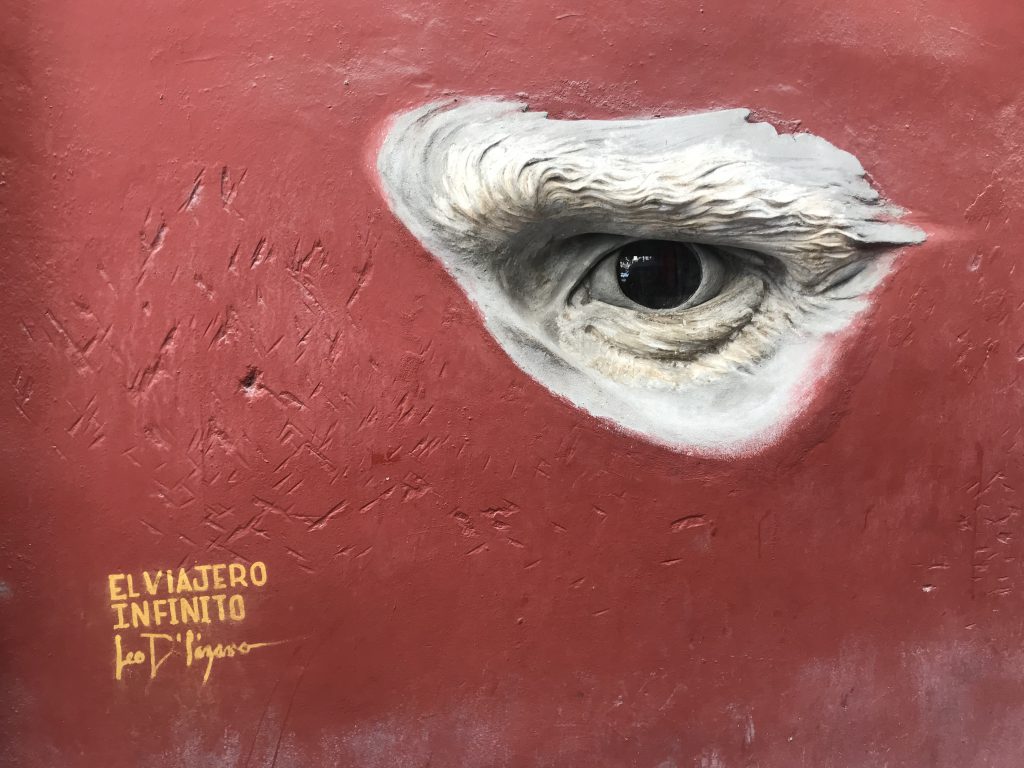 Our walk continued away from the art galleries as we sought out the best lunch possible without breaking the bank. We strolled past countless people attempting to usher us into their restaurant with claims of the best food and the best prices in Havana from every single one. We'd often scoff at prices that we thought were simply too high and walk away despite them being outrageously low priced compared to a nice restaurant in America. We'd become too accustomed to the great values found in Cuba, but we remained stubborn as we meandered towards Central Havana. As we turned one corner we saw a great location and approached it to find out that it was just a bar with no food. We felt dismayed for a moment, but the man at the bar pointed us to a restaurant a few buildings away and we made our way over to check it out. The building had no signs indicating it was a restaurant, but the man outside brought us upstairs to the rooftop where there were a few tables and we decided to stay.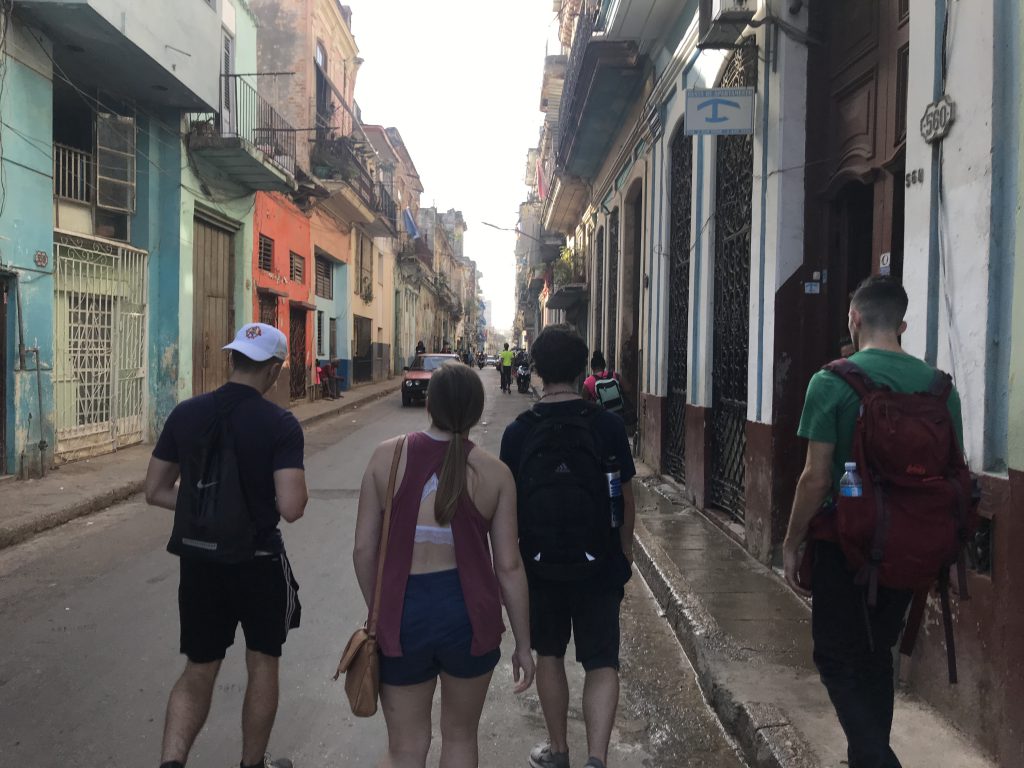 We immediately knew we made the right choice as they brought great bread to the table. Our orders varied from ribs to picadillo to tapas, but they were all delicious at a great value. Surprisingly, the food was not the highlight of this meal. Despite being a day filled with art, the most beautiful thing I saw was the strawberry lemonade I ordered. I had gotten it simply because I noticed it was the same price as water, and I figured it would be simply any other strawberry lemonade, but after a minute I was surprised by a massive glass filled with a frozen strawberry lemonade that tasted as good as it looked. Immediately our waitress was bombarded by four more orders for the exact same lemonade. This hearty meal accompanied with a heap of sugary pink lemon slush was just the fuel we needed for our long march home. We made our way back to the residencia along a new set of unexplored streets far from the areas we explored before, and on our last walk through Central Havana we enjoyed a hot sun, a cool breeze, and full stomachs.