Coming back to San Jose from Montreverde is like leaving a ranch in the rocky mountains and heading straight to time square, what opposite polarities.  On our way back we stopped to visit Boston Scientific in Coyol.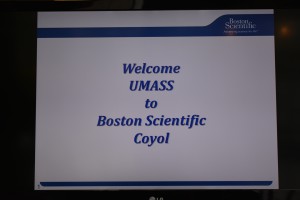 The site here in Costa Rica is a high quality medical device manufacture, which specializes in four product lines including endoscopy equipment.
The company is advancing its products by the implementation of Lean and Shingo concepts, which are a big part of the companies' culture.  We learned that Costa Rica's manufacturing has evolved from the beginning, when it was just low labor cost, to now, where it is low cost for intensive assembly.  Costa Rica's current competitive advantage is educated labor, allowing it to produce some of the highest quality manufacturing technical products on the market today.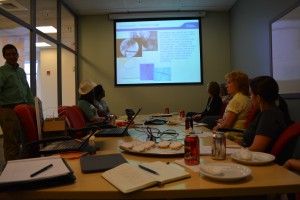 This is possible by having a school system in place, which is backed by law, requiring the youth to attend which in return, creates an educated workforce that are able to manufacture high quality advancing technology that other counties around the world cannot at the same low cost.  Costa Rica has recognized this and are marketing themselves as being essential, Essential Costa Rica Video Clip.
On Wednesday we were able to visit another world class facility, Hologic, which here in Costa Rica, produces six high-end medical products.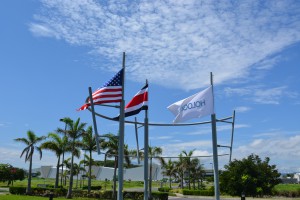 Similar to the other faculties we have visited, they produced products; in high volumes, using JIT, it's a semi-automated processes and the use of Lean manufacturing concepts to produce low cost intensive assemblies.  The company has a culture of wanting to be the best; not just better than other faculties within its company, but the best in class.  Manufacturing, and Lean Concepts focuses more on the TEAM aspect, and Costa Rica has an advantage when it comes to team work, as their culture is inherently group oriented, and you can see this benefit in theproducts and the company.