Over the course of our trip, we were treated very well by the students and volunteers from NJUPT. Frist, I was introduced to Brenda and Sharon who were in my group. They were both undergrads at the school and were excited about the workshop. Sharon had gone to an international school before NJUPT, and her home province was over 2 hours away. Brenda had gone to a local school in her area, that was over 3 hours away. For some reason, I kept forgetting how large of a country China was, so it amazed me that kids were coming from all over to attend the school.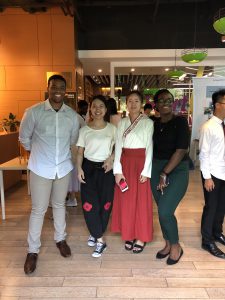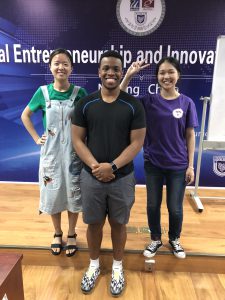 Another student who I formed a friendship with was Fiona. Though she wasn't in my group, I could always find Fiona close by as she said she admired our height difference. Whether or not they were in our group, the students were very nice and welcoming and would go the extra mile to make sure we had everything that we needed.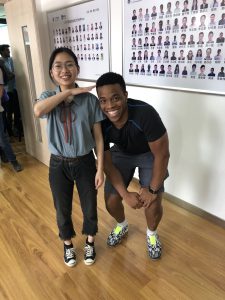 Talking with the students about their everyday life was an eye-opener. I now have to think twice about complaining about classes, as I learned that most students take anywhere from 10 to 15 classes a semester. This was normal for them and they were shocked by our responses. The other thing was the living conditions. Students had to walk from their dorm all the way to the dining hall in order to take a shower, and the showers were only open from noon to 9 at night. This was amazing to us, and again we were shocked at how normal this all was to them. Overall, this was a great learning experience for us to see how people around the world live on a day-to-day basis.