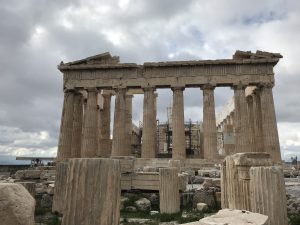 Over the weekend I went on one of my final trips to Athens. I have always had a fascination with Ancient civilizations and Greek mythology so it was a trip I was very excited for. I was lucky to also find a hostel that allowed me to experience what it was like to live as a local. Like my trip to Barcelona, Athens had its own unique look and atmosphere. The historical roots were seamlessly embedded into the city itself. Of course much of it is emphasized for tourism purposes but most of it felt authentic.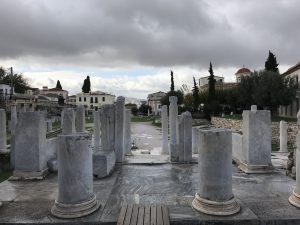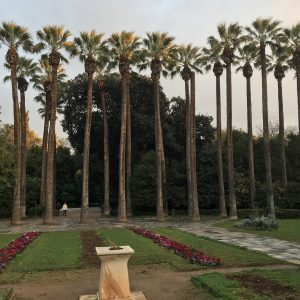 Like most other European cities, Athens was very much local, stirring away from big named brands and commercialization. The residential areas were so authentic with older building designs established on the hilltops of the city. The residential areas felt so cozy. People would stop and talk on the streets, whether it was with other residents and shop owners. It was the first time I experienced a suburban type of lifestyle in a city, which was very cool.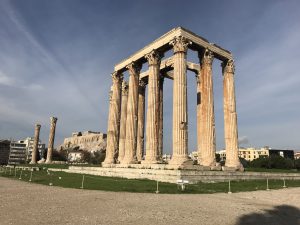 But of course all eyes are set on the historical sites within the city, but more specifically, the Acropolis. I am happy to say that it did not disappoint! Nor did any of the historical sites within the city. I was blown away by beautiful and well preserved the Parthenon, Temple of Athena Nike, and Odeon of Herodes Atticus were. Each structure blew me away with their design and purpose. It was fascinating to hear the history behind these monuments.
Having dedicated a full day to seeing the Acropolis and some of the markets, I had to find other things to do for the second day. Of course I visited the colossal Temple of Zeus, the Ancient Agora, and the National Gardens, all of which were just as impressive as the Acropolis (not to mention a lot less touristy). However, one of my most favorite sights was the Philopappos Monument on Mouseion Hill. The walk up and view from the monument was absolutely breathtaking and I highly recommend taking an hour to walk the hill and take in the entire city. There was so much more I wanted to see in Greece and I will definitely be returning to see the rest of Athens and the rest of the beautiful parts of the country (The Temple of Poseidon in Cape Sounion). Like Barcelona, Athens was so unique and immersive that its a must visit when in Europe!