We landed in Ponta Delgada, São Miguel around 6am. The plane was landing as the sun was riding and it was beautiful. We were all pretty tired from the overnight flight so we were very happy when we were able to check into our hotel early and change before breakfast.
We walked to a little cafe that had amazing pastries for breakfast. European breakfasts are very different than American ones but the light food was perfect.
After breakfast we had our first lecture at the University of the Azores, which was just a short walk from our hotel. This first lecture was about the historical gardens of the Azores by Prof. Isabel Soares de Albergaria. It was fascinating to learn about how the majority of the flora in the Azores was actually brought from other parts of the world. This led to a very unique landscape that I was not expecting.
Next there was a break for lunch before we headed back for our second lecture on the architecture of Ponta Delgada by Prof. Andrea Henrique Marques. We started in the classroom learning the history of how the city grew and how the marina changed based on the needs at the time. Then we left with the professor to continue the lecture on a walking tour so we could actually see the architecture in person.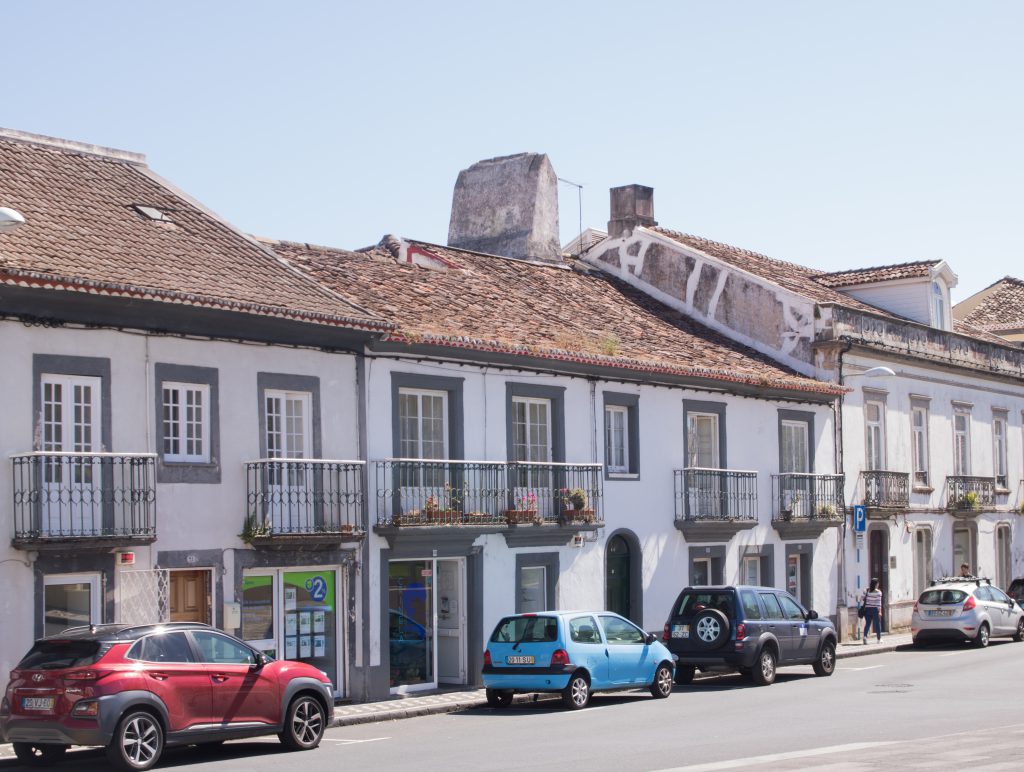 At the end of the tour, the professor pointed out a few locations for the group to eat at for dinner. We chose a cafe near the ocean and this was my first introduction to the amazing cheeses the Azores produce.
After dinner we all headed back to the hotel and continued to hand out in a group in someone's room. This was a really fun time for me because on my other study it took a longer time for everyone to get close with each other. Since our group had had multiple classes with each other we were already comfortable and able to have fun all together on day 1!