Category Archives:
Uncategorized
a man holding his own skin:
For extra credit find these art items in Italy and take a selfie with them & post it here.
Michelangelo Buonarroti's signature on a work of his own.
A portrait of Simona Vespucci
a lactating virgin
a Roman hermaphrodite
a snake with a woman's head
a woman becoming a tree
children being raised by wolves
an example of pre-20th century graffiti
a Pygmalion and Galatea
a tiny Monticello
a man holding his own skin
an example of ancient Roman capital typography
an example of Carolingian minuscule
a Renaissance art work made by a woman (1350-1650)
an image of a famous son of a pope
a portrait of Leda and the Swan
a portrait of Io
a portrait of Apollo and Marsyas
a Danae
an image of Charity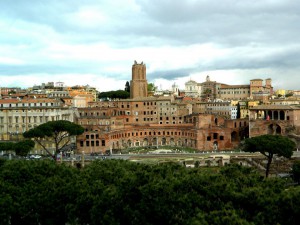 Travel and study in Italy with art professor Ellen Wetmore where you will immerse yourself in 2000 years of Italian art. Through visits to the Venice Biennale, the Florence Uffizi, and the Vatican in Rome, students will experience some of Europe's greatest art treasures. By comparing and contrasting art made for different audiences: religious, public, secular, and the contemporary art market, students will sharpen their understanding of the place of art in historic and contemporary settings. Artists joining the group will create drawings for a European art festival that will cap the tour at the famous Forte Prenostino in Rome. This is a summer 2015 course worth between 3-6 credits. Learn More.